Trek to Prabalgad.
Prabalgad is the kind of trek which could be done within half a day or even a whole week is insufficient if you decide to explore the thick forests on the top of the plateau.

Four of the people decided to start at night. Vini, Vishwa, Pankaj and Prem spent the night at Panvel Bus Stand. Till the point Rohit called me, I was not really decided upon going to Prabalgad. Afterall it was my fourth time in this year. However it was the first official monsoon trek since I had been busy with Arun's camp at Karnala and my cousins wedding earlier. So I
finally asked Rohit to meet me at the Ashok Talkies ST Stand.

The tyre repair shop.




The weather was pleasant and the companions were nice. The start happened with a tyre puncture at Kopar-Khairane, right in front of a tyre repair shop. My enthusiasm for the trek

fizzled out just like the air from that burst tyre tube. Fortunately the group at Panvel waited and the repair guy fixed the problem quickly, without replacing the tyre tube. I clicked a photo of a kitten in the tyre shop.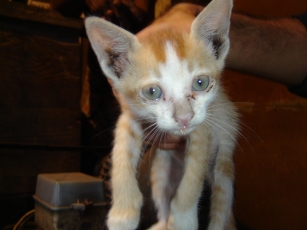 Cute Kitty




After the fixing we reached the bus-stand at Panvel. I purchased a water bottle and got into the bus to Thakurwadi. The good thing about the ST services is that the bus to Thakurwadi has been resumed.





The injured hand. Vishwa getting bandaged.


We took a number of breaks along the way to Prabalmachi. On the top Vishwa managed to prick a thorn into his palm. So did not come up. Prem joined him in his stay. The rest of us went up. On the way I slightly deviated from the route and realized that immediately. Fortunately we could get back on the route without too much effort.

I have now realized that getting lost on a route is what provides the fodder for excitement.





The standard pic (Pankaj, me and Vini)




The treacherous route to the top. On our way down.




Along the route.




This was my fourth visit to Prabalgad. It seems to have evolved into an exercise and nothing more. The going up the path from Thakurwadi no longer provides any excitement. Neither does the traversing over the crevasse or sliding across the wall. Some of my companions were a bit terrified, understanding that it was their first time. Also it had become slippery owing to the monsoon.





Coffee break at the end of the trek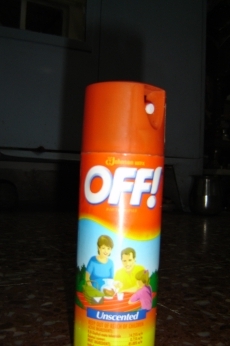 OFF - The ultimate insect repellent.



One good discovery during this trek. OFF does work. Apply it on your face and you will no longer be bothered by any of these pests that seem to be thriving during the monsoon.